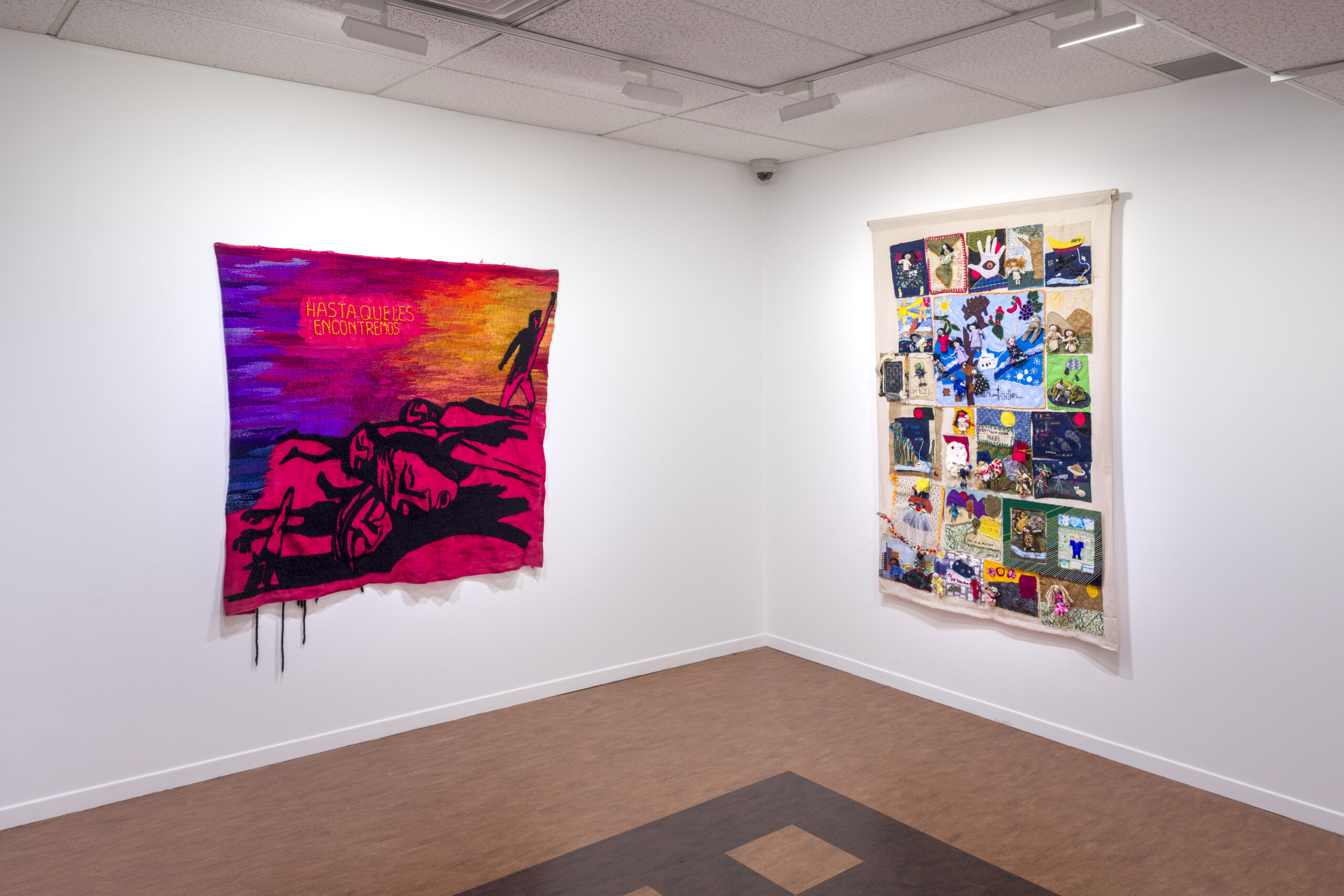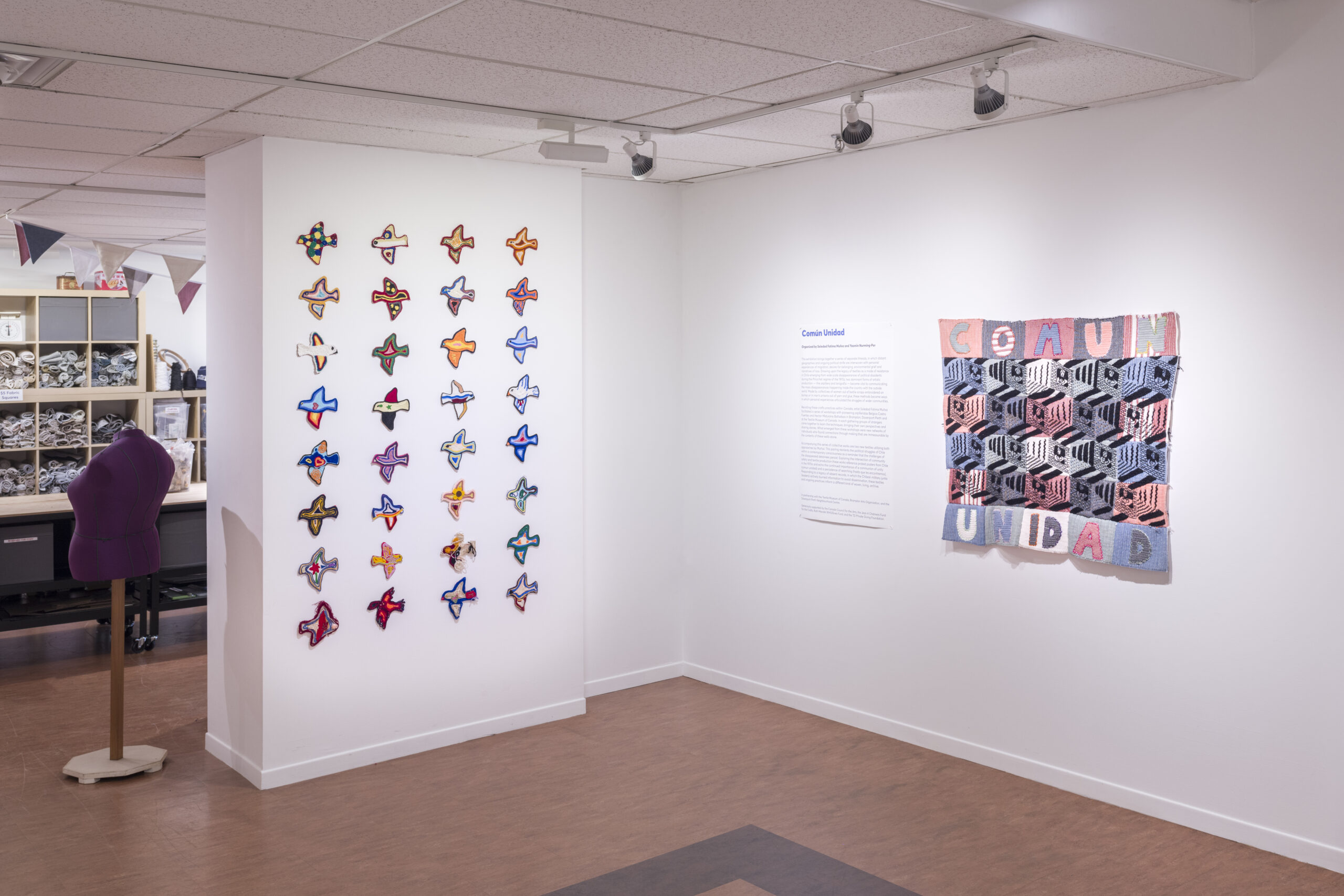 Común Unidad
Soledad Fatima Muñoz in partnership with the Textile Museum of Canada, Brampton Arts Organization, and the Davenport-Perth Neighbourhood Centre.
March 4 - May 21, 2023
Toronto
This exhibition brings together a series of separate threads, in which distant geographies and ongoing political strife are interwoven with personal experiences of migration, desires for belonging, environmental grief and narratives of loss. Drawing upon the legacy of textiles as a mode of resistance in Chile emerging from wide scale disappearances of political dissidents during the Pinochet regime of the 1970s, two dominant forms of artistic production — the arpillera and lanigrafia — became vital to communicating the mass disappearances happening inside the country with the outside world. Made by collectives of women out of textile scraps embroidered on burlap or in men's prisons out of yarn and glue, these methods became ways in which personal experiences articulated the struggles of wider communities.
Revisiting these crafts practices within Canada, artist Soledad Fatima Muñoz facilitated a series of workshops with pioneering arpilleristas Belgica Castro Fuentes and Hector Maturana Bañadaos in Brampton, Davenport-Perth and at the Textile Museum of Canada. In each gathering groups of strangers came together to learn the techniques, bringing their own perspectives and sharing stories. What emerged from these workshops were new networks of individuals who found connections through making that are immeasurable by the contents of these walls alone.
Accompanying this series of collective works are two new textiles utilizing both approaches by Muñoz. This pairing reorients the political struggles of Chile within a contemporary consciousness as a reminder that the challenges of the disappeared detainees persist. Exploring the intersection of community safety and textile production these works reference protest posters from Chile in the 1970s and echo the continued importance of a communion of unity (comun unidad) and a persistence of searching (hasta que les encontremos). Responding to a legacy of absent records, in which the Chilean military junta (leaders) actively burned information to avoid dissemination, these textiles and ongoing practices inform a different kind of woven, living, archive.
Organized by Soledad Fatima Muñoz and Yasmin Nurming-Por
Generously supported by the Canada Council for the Arts, the Jean A Chalmers Fund for the Crafts, Ruth Mandel WHOGives Fund, and the TD Private Giving Foundation.
---