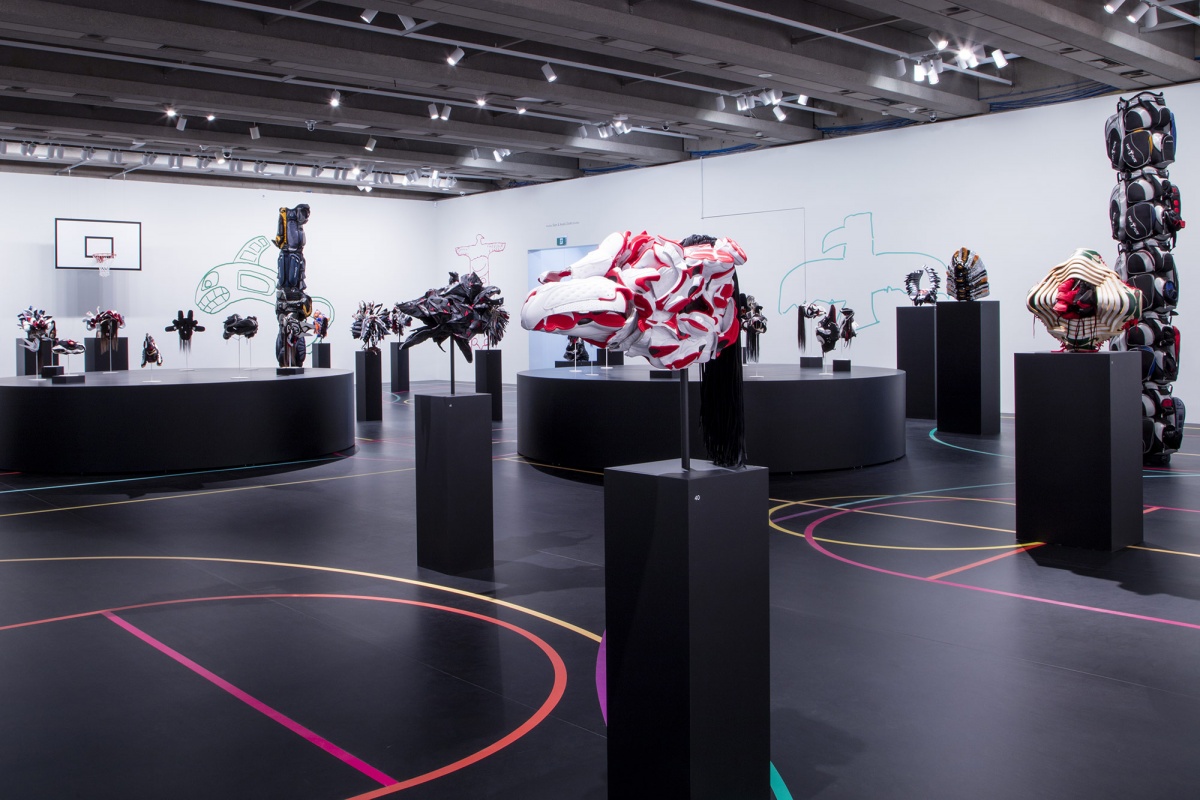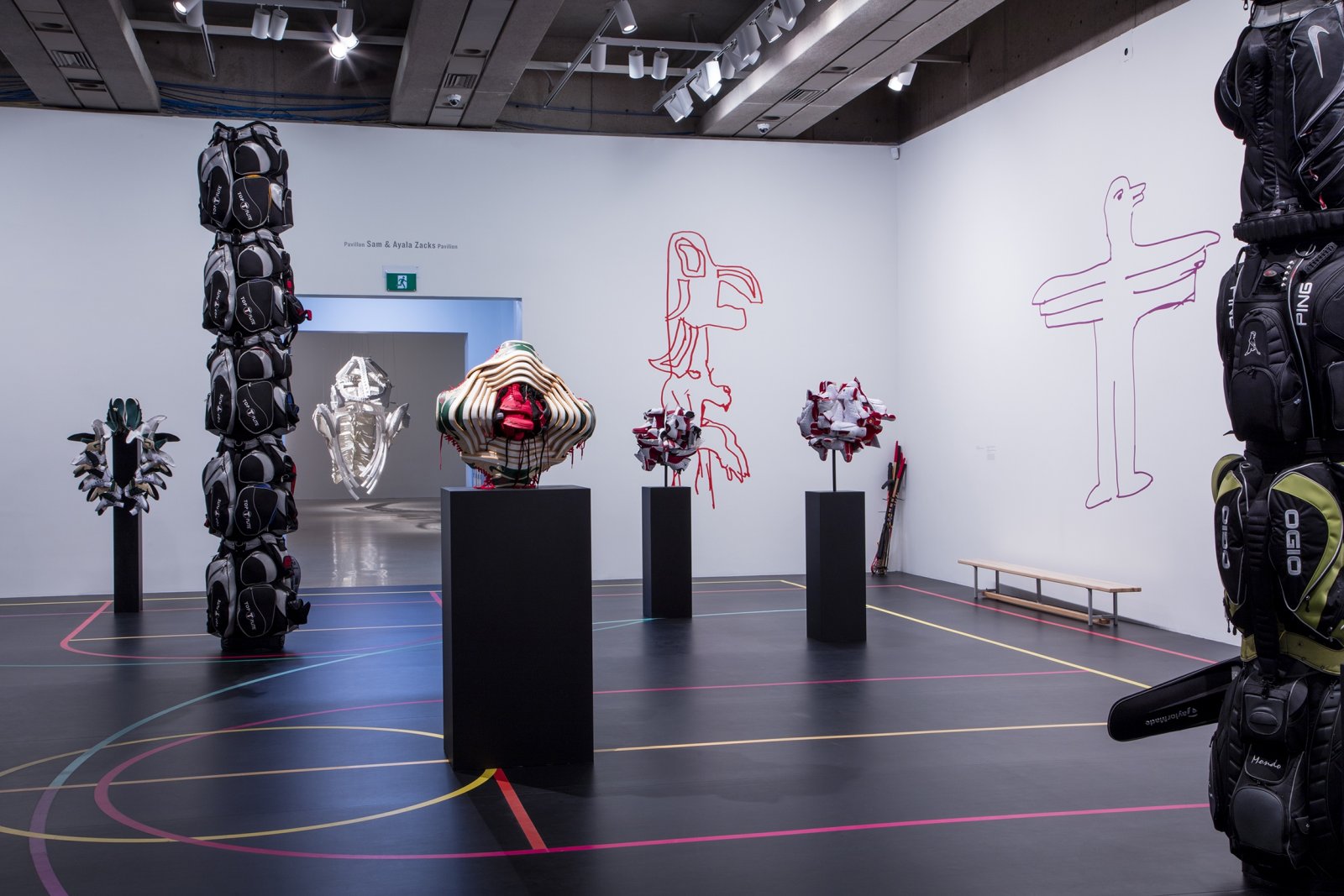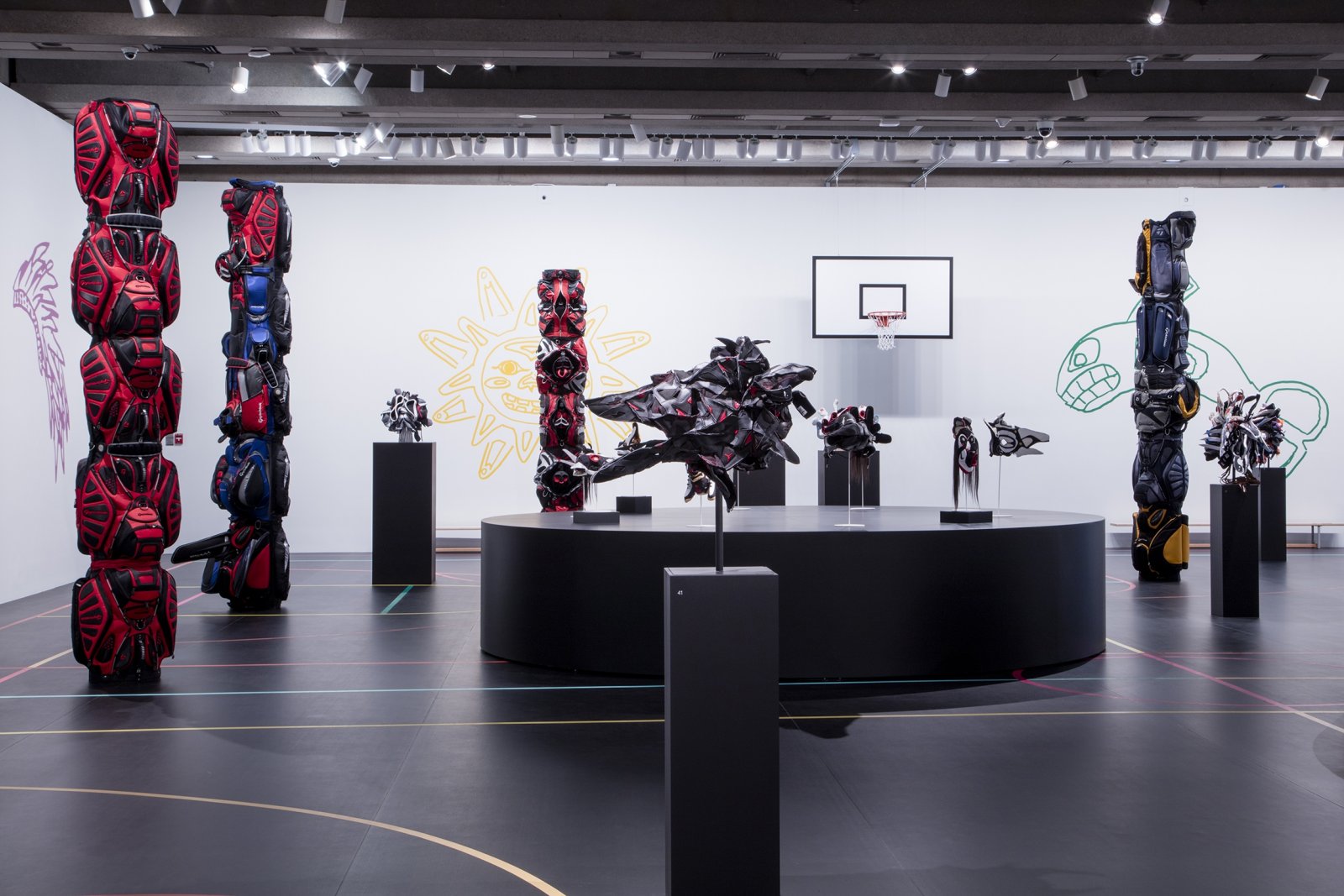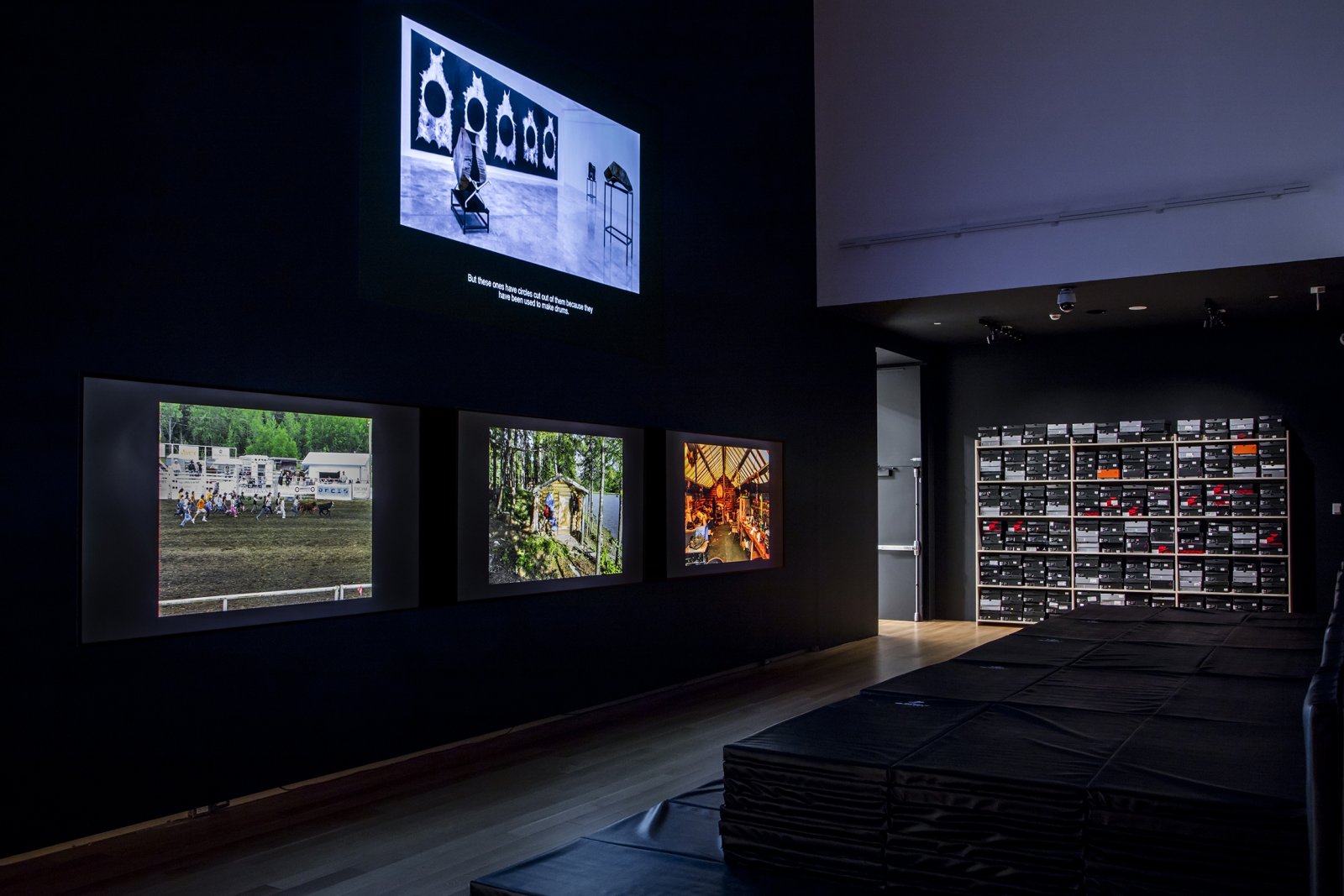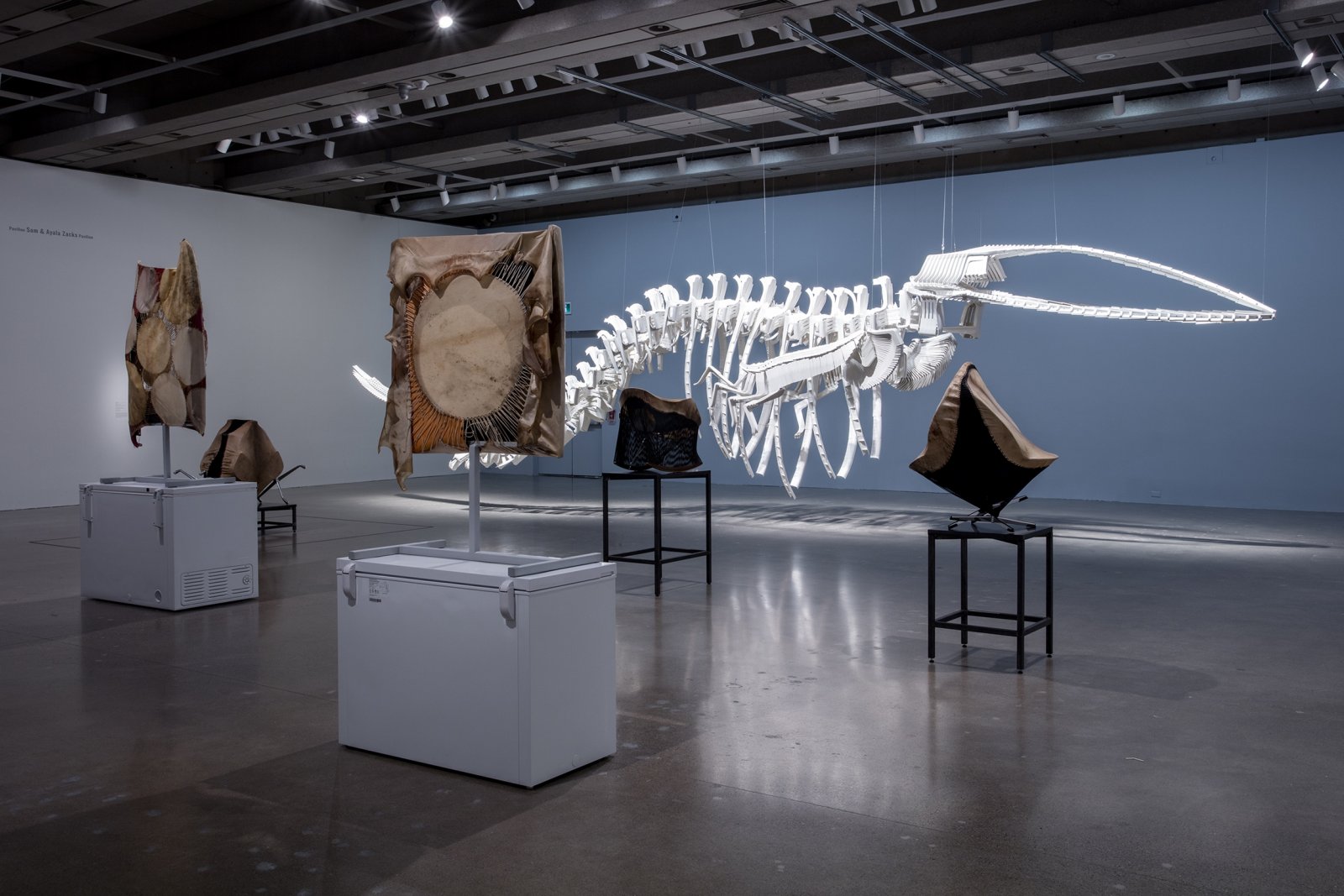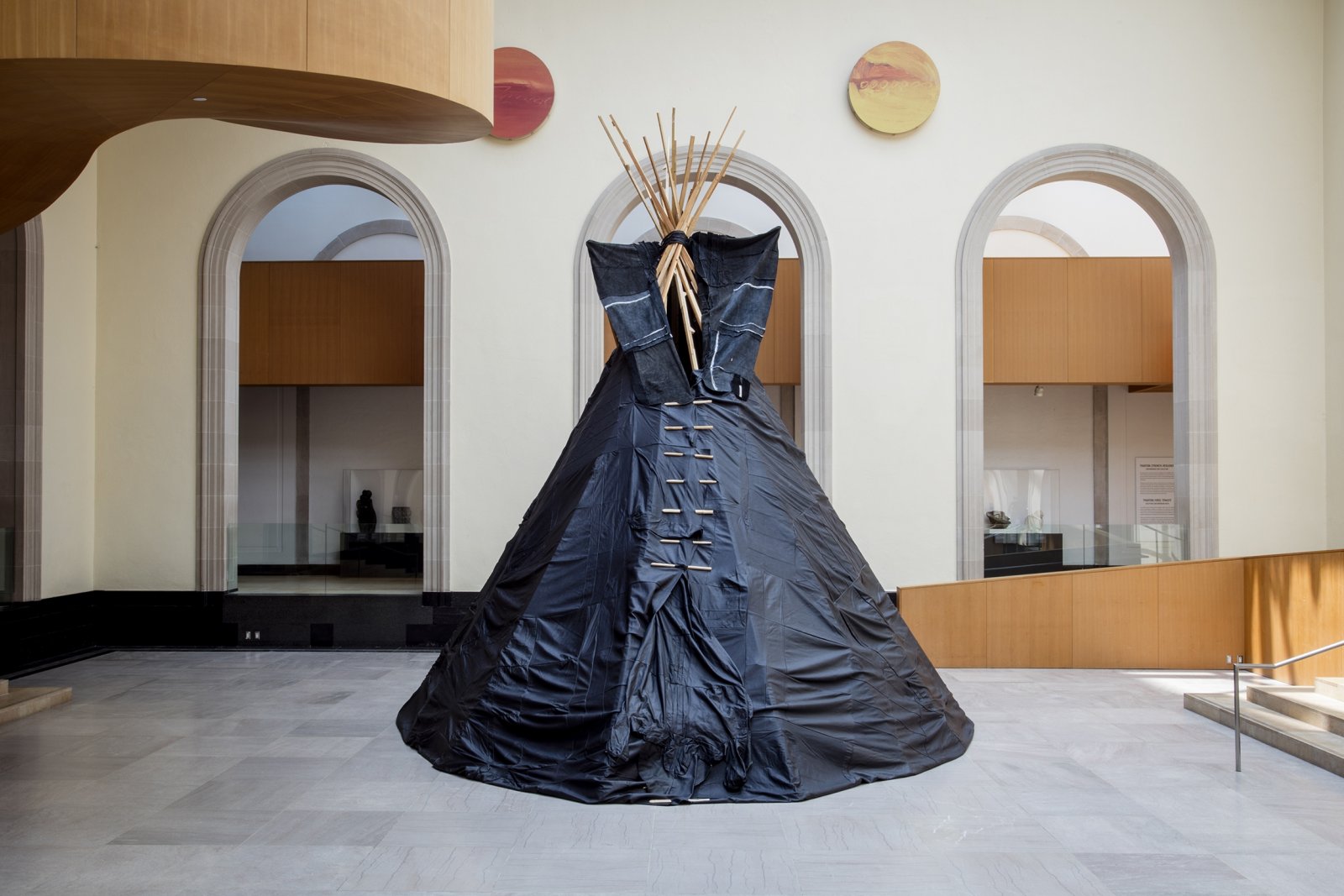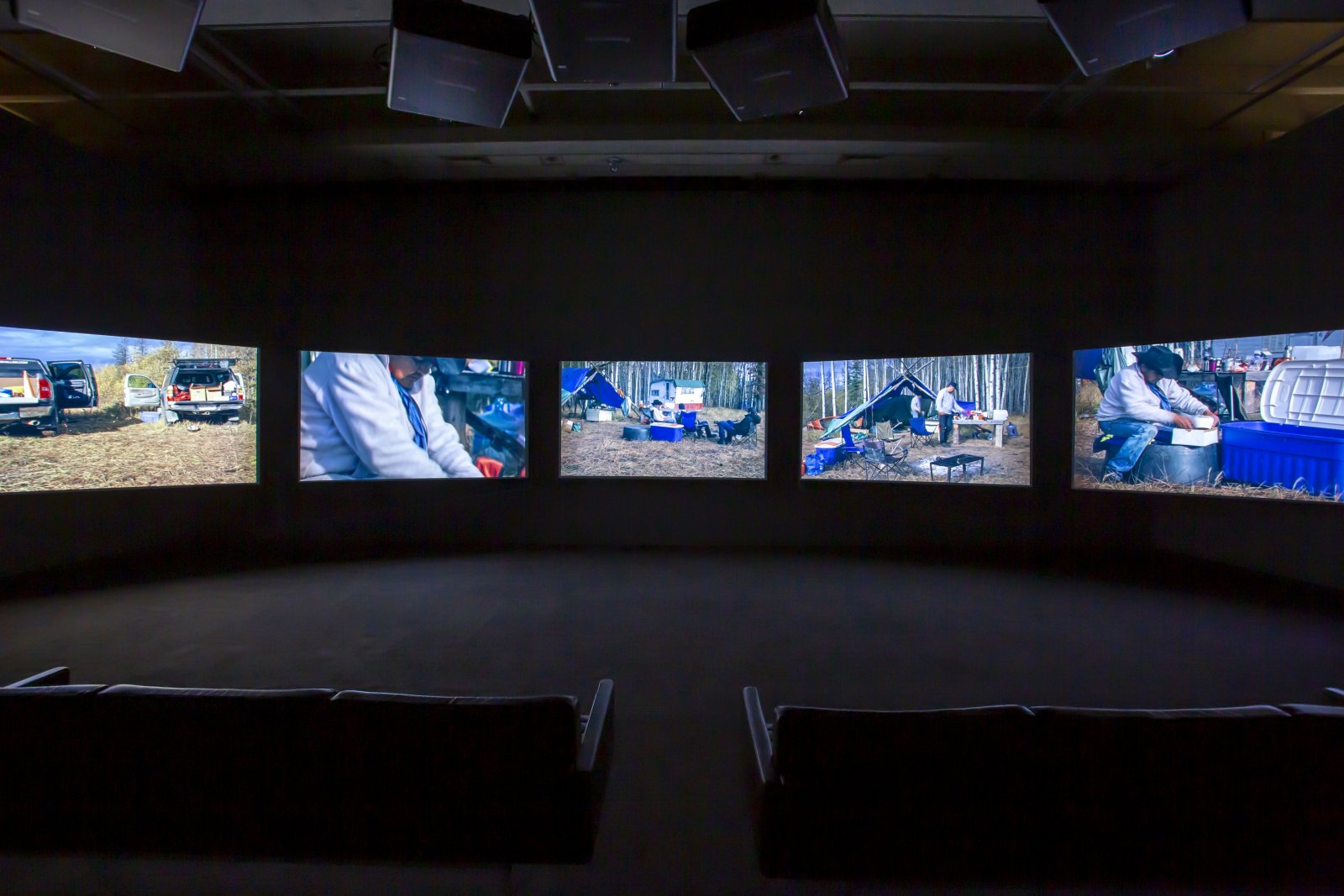 Brian Jungen Friendship Centre
June 20–August 25, 2019
Art Gallery of Ontario
Brian Jungen Friendship Centre is an in-depth exploration of this internationally acclaimed artist's approach to sculpture and the largest exhibition of his work to date. He has repeatedly worked with existing consumer products, reassembling them to make potent new forms. His recent Warrior sculpture series, made from Air Jordans, presents variations on Indigenous headdresses, while his Prototype for New Understanding series are made from Nike sneakers sewn together to resemble masks created by Northwest Coast peoples.
The AGO is featuring sculptures, paintings, drawings and installation work that spans Jungen's entire career. His newly created works include Tombstone (2019), a sculpture resembling a giant turtle supported by a base of filing cabinets, alongside a director's cut of Modest Livelihood (2019), a film he made with artist Duane Linklater that explores their relationship to the land through moose hunting. Furniture Sculpture (2006), a monumental tipi created from 11 leather sofas, will be on view in Walker Court from July 5 to 28.
The exhibition makes public for the first time material from Jungen's archive, offering viewers access into the artist's working process, giving visitors deeper insight into how he thinks and creates.
---
Presented by the Art Gallery of Ontario
Curator: Kitty Scott
Curatorial Research: Yasmin Nurming-Por
PRESS